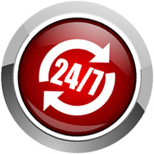 Purified Plumbing
Are you looking for the most reliable and efficient plumber in Kenthurst?
Ben Smithers is the owner and operator of Purified Plumbing - the most reputable plumbing, tap and toilet specialty operation in and around Kenthurst.
As your plumber for Kenthurst and beyond, Ben brings experience to the table. His repertoire has progressed alongside the industry, and combined with his invaluable experience, his customers are reassured that the job is done right. As a local trader, Ben knows the unique demands of our location.

Specialising in taps and toilets, Ben's customers enjoy the most comprehensive service:
· Leak and drip repair
· Cistern maintenance
· Water saving taps and devices
· Toilet seals and hardware maintenance
· Bathroom customisations
· Mixer taps for all purposes
Unsure what can be done for you? Call Ben and have a chat about his services. As the most sought after plumber in Kenthurst, Ben is prepared for all jobs that come his way.
With a reputation that is based on customer service and reliability, you can be certain that this tradie lives up to his word. Don't settle for any tradie, Ben will show at the time agreed and complete the job with no wasted time. As part of his dedication to customer service, you will be given the most competitive quote on all work before the job is started.
As the plumber for Kenthurst who specialises in taps and toilets, not only can you expect the most up-to-date techniques and work standards, but Ben can also take care of all general plumbing. Whether you need a plumber in Kenthurst right away, or are just looking for some advice, the best in the business is just a phone call away.
Call Ben today on 0422 305 791 or send an enquiry by filling out the form in the panel above.