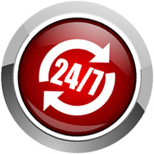 Sapphire Plumbing
But why is this so important? Because knowing what people want in a professional plumber in Bellevue Hill and the surrounding area means we can provide excellent customer service that will ensure you are happy with the work we do every time.
No matter what type of plumbing job you need us for, we can help. From domestic plumbing repairs to strata and real estate work, we do the lot.
And if you have a drain blockage and need a plumber in Bellevue Hill to clear it, we can help. We do CCTV pipe inspections to get right into the pipe or drain and see exactly what's causing you the angst. Being able to see the obstruction allows us to make the correct diagnosis and remove it as quickly as possible.
As the plumber Bellevue Hill can turn to every time, we want you to know how much we strive to provide residents and businesses with the best service around.
We know that turning up on time and respecting your home or workplace is really important to you. We also know that being courteous and sincere is vital. You need to trust that our prices are fair and honest and that the work we do is of the highest standard.
Finding that plumber in Bellevue Hill who really cares about you and the job they do need not be a problem. Our growing list of satisfied customers is testament to that.

Have a plumbing job that needs an expert? Want some sound advice about a bathroom or kitchen renovation?
Give us a call now on 0411 541 900 or send us an email by completing the form above.