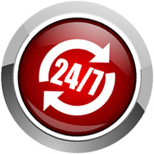 Sapphire Plumbing
We get that you don't want to be hanging around waiting for a tradesman to turn up. We know that when you call a plumber in Leichhardt you want absolute assurance the job will be done to the best standard possible so that you can get on with your busy life.
At Sapphire Plumbing and Drainage we ensure you are always happy with our work. Whether you need a plumber in Leichhardt to fix that leaking shower or toilet or to clear a blocked drain or sewer, we do every job well because with 15 years experience in the business, we know what solutions work best. For you, that means quality work for a competitive price.
Owner Tim Manns has built his successful business on trust and quality workmanship and wants his clients to spread the word.
We specialise in clearing those blocked drains that can bring your home or workplace to a standstill. We have a CCTV camera that allows us to have a good look down the offending pipe or drain and get a picture of what's causing the blockage. Knowing exactly what we are dealing with ensures we can quickly decide how to remove the obstruction with the least disruption to you and for the least expense.
We are also strata and real estate plumbing specialists. We have been to countless unit blocks that need a plumber in Leichhardt and have the experience to fix any plumbing problem.
If you'd like to speak with your professional plumber in Leichhardt or would like to send through an email enquiry give us a call on 0411 541 900 or fill in the form above and we'll get back to you shortly.