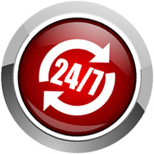 Penrith Plumbing
Choosing the right professional for the job isn't as straightforward as it seems. There are so many factors to consider to ensure that the job is done right, you aren't charged too much, the tradesman has the right equipment or your time isn't wasted.
The best way to know you have chosen right is to choose the plumber in the Blue Mountains with the best reputation.
Owner Mark Thomson has decades of experience dealing with everything the industry can throw at him. He is the first choice plumber in the Blue Mountains for all general plumbing requirements and all scales. Having gone into business for himself, Mark can guarantee his customers the best and most professional service and at the most competitive prices. The best thing about this is, when you call Mark, you will talk to the tradesman that will be doing the job – no second hand information.
Whatever reason you need a plumber in the Blue Mountains, Mark has the experience, skills, tools and knowledge to do it all. Here is a small example of some of the jobs he can do for you:

· Pipe laying, inspections, new fittings
· Construction sites, residential, commercial, industrial
· Quick response for emergency callouts
· Leaks, blocks, replacements
· Hot water systems, solar systems, efficiency and maintenance.
This is just a snapshot of what can be done. Mark is the plumber in the Blue Mountains who has CCTV to detect the problem, and a choice of Jetter or Electric Eel, depending on the nature of the problem. So don't wait around, get the job done now to save hassles down the line. When it comes to the very best service and advice, there really is no other choice!
Call Mark Thomson today on 0412 011 577 to talk to the experienced plumber in the Blue Mountains.
Or send us an email by completing the above form.