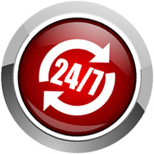 Are you building a new home or renovating? Do you have some plumbing maintenance that needs to be done in your home, business or worksite?
Then call owner Mark Thomson today!

Catering for all general plumbing, there is no job that can't be done: leaks, drips, builds, blockages, bathrooms, kitchens, hot water, water efficiency, recommendations, fixes, inspections, you name it, we do it. Drawing from decades of plumbing experience, we are ready and fully equipped to come out to your home or business to have a look, or talk you through the best solution on the phone. We are the experienced professionals you need to take care of your job.

Give us a call to discuss your options. If you have an emergency, we are the local plumber for Glenmore Park who will come out as quickly as possible. We have the best industry equipment for the work we do too. We carry a Water Jetter, and an Electric Eel so we can choose the best option when it comes to fast, clean and permanent removal of tough blockages. Our CCTV unit pinpoints the source of the problem so we can get to it as accurately as can be done.

The major benefit of choosing us to be your plumber in Glenmore Park is that our experience combined with our state of the art tools means that we do the job as efficiently as it can be done with the most permanent results. This saves you money in the short and long term: No time wasting slapping together a makeshift job, and a higher standard of finished product meaning no fixes down the line. We are the plumber for Glenmore Park with this guarantee.

It is so important that you choose the right professionals. The long and short terms savings are significant, not to mention the quality of work and convenience of flexible work hours.

Call our owner-operator Mark Thomson now on 0412 011 577 and know that you have the best plumber in Glenmore Park. Or email us by filling out our contact form above.