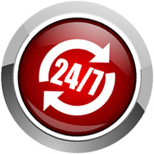 Buckton Plumbing
Then call me first - it's in our best interest to ensure you won't be disappointed.

Owner John Buckton is a fully licensed plumber with over 30 years experience as a plumber living and working in Bondi and the surrounding eastern suburbs.

Why is this so important? Because John knows the plumbing systems that are typical in homes in the Bondi area and can offer the best plumbing solution - no matter what the problem or requirement.  When you deal with Buckton Plumbing you deal with John, the plumber in Bondi who is actually doing your job.
What does John know about plumbing systems in Bondi?  Well not only is John a licensed plumber, drainer & gasfitter but John went on to complete his Masters Degree in Design Science (Building Services) at the University of Sydney and has even presented hydraulics (plumbing) lectures to the Faculty of Architecture.
No job is too small.  So don't put up with that dripping tap or leaking toilet cistern a moment longer.
When you deal with Buckton Plumbing, you deal with John and/or his wife Joanne who is in charge of the accounting side.  Buckton Plumbing is run from our home so you do not pay for fancy overheads associated with large companies in fancy premises and lots of staff.  We understand that people are very busy these days and can't be inconvenienced  by poorly organised tradesmen. When John makes an appointment he will turn up at the scheduled time. We know that a plumber in Bondi who is late or doesn't show up is totally unacceptable.
After using us we are confident that  you will recommend us to your family and friends.  Our goal is to be the number one plumber in Bondi who people think of first for any domestic or commercial maintenance plumbing problem they may have.
So if you need to talk to a professional plumber in Bondi, call me on 0402 24 24 10 or send us an email enquiry by filling out the form in the panel above.