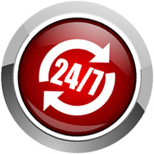 Buckton Plumbing
Owner John Buckton has lived in the area for the past 30 years so when you need a plumber with the right skills and unsurpassed knowledge of Randwick City you've come to the right place.
John knows the type of plumbing typical to the district so can make sound decisions based on the knowledge.
So if you have a home or office with older pipes and PC items, we know the best solution for your situation because we have seen it all before. And this counts for a lot when looking for a professional plumber in Randwick.
We cover all general domestic, commercial and strata maintenance plumbing and our truck is fully equipped with new taps, toilet cistern valves and mechanisms that allows us to fix your problem on the spot. This means less hassle for you and a more efficient job by us. And as you know - time is money. If we can do the job quicker, it will cost you less in the long run and everybody's happy!
So whether you need a leaking toilet fixed or replaced, a drain unblocked or gas lines repaired or installed, we can be there quickly and have the job done for a price that is fair and competitive.
Another thing to consider when looking for a professional plumber in Randwick, is the company size. We are a small plumbing business so can offer a personalised service that the larger companies can't. We really care about the job we do and about ensuring we keep our excellent reputation intact.
We know that people talk and a good job done by us can lead to more work for us down the track - vital for the survival of any small business.
So if you are looking for a professional and affordable plumber, give John a call on 9340 7007 or mobile 0402 24 24 10.
To send us an email just complete the contact form in the blue panel above and we will reply shortly.
For more information, visit our main website by clicking here.