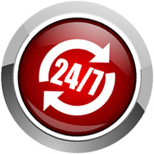 Dickson Plumbing and
Gas Fitting
When it comes to keeping the plumbing in top working order to ensure your property functions as it should, you really need a plumber and gas fitter with the right experience and attitude.
In the Buderim district we tick all the right boxes.
For over 10 years we have been offering professional services for residential, commercial and industrial clients.
We are fully licensed and insured so bring to each job the skills needed to deliver the best results possible.
Whether you require an expert to fix a leaking toilet, solve your drainage issues or install gas to your property, we are the ones to trust. We have the ability to correctly diagnose the problem and to then provide the best long term solution so you won't need to call us back to fix a problem twice!
Our experience and efficiency allow us to keep our prices competitive which means you can afford to get a professional in to do the job properly.
We specialise in renovations and have some great ideas to help your bathroom, kitchen and laundry look and function a whole lot better while increasing the value of your property.
Our other services include:
• septic and rainwater tanks
• backflow prevention
• solar
As the family run plumber servicing Buderim and the surrounding area, we really care about the work we do and keeping our excellent reputation intact.
We arrive on time as we don't like to keep our valued customers waiting around unnecessarily. If we are running late for some unforeseen reason we will keep you in the loop so you won't be left guessing as to our whereabouts.
To speak with the plumber Buderim trusts ring Shane on 0491 118 490.
Or to send an email use the form on this page and we will reply shortly.