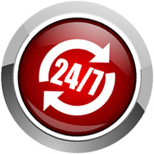 Dickson Plumbing and
Gas Fitting
Do you need a Caloundra plumber but are unsure which one to choose?
With the experience, equipment and knowledge that trump the alternatives, we are the team you can rely on.
Plumbing is our passion and so is our community. We have provided the most comprehensive service you could expect from a Caloundra plumber throughout the years, and as such, our name is the most trusted in the industry. We're excited to be able to offer our services to the extended region. Offering mobility and flexible scheduling, we would like to provide our trusted service to an extended customer base.
Doing all things you require from your Caloundra plumber, including all general maintenance, leak detection, backflow prevention, blockages and drainage. Additionally, we are the experts in saving money for our customers by designing and installing the latest, most efficient systems. Utilising the latest technology means more efficient work and lower maintenance costs: we save so you save.
More than just a plumber in Caloundra, our service comes with the highest professional standards. Availability, flexible hours, respect for your home or business, and obligation free advice is just another part of our approach. Striving to break the mould, we have heard the horror stories and believe it can be done better. This is why we have the reputation you can rely on.
Renovating or building that dream home? Call us for the right advice on fixtures, efficiency and piping. We will be happy to talk with you about the different options available. All our advice comes obligation free so don't hesitate – we are the experts and it's our passion.
Call today on 0491 118 490 to speak to a helpful plumber in Caloundra, or send an email enquiry using the form in the panel above.