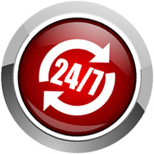 Action Plumbing and Backflow Services
Looking for a plumber in Camden? One who is trustworthy, reliable and professional but doesn't charge a bomb!
Then call us here at Action Plumbing & Backflow Services. You can be sure we will have the right solutions for all your plumbing needs - saving you time, hassle and money in the long run.
Calling a plumber in Camden can be a daunting task. It's hard to know who will give you the best service and value for money.
We really know how important it is to find the right plumber - no matter how big or small the job may be.
Fully licensed plumber Matt Thomlinson, who owns the business, has been in the trade in and around Camden for over 10 years and is dedicated to helping every customer every time - no matter what the plumbing problem.
We use the latest equipment and technology so you know you'll be getting the best job possible every time.
From fixing that blocked drain to installing a new bathroom or kitchen, our plumbers can be at your home or office in Camden ASAP to give you the best advice so that the job is done as quickly as possible with as little disruption to you as possible.
When you call Action Plumbing & Backflow Services we can promptly have a plumber to your home or workplace in and around Camden to help with whatever plumbing job you need done.
Our fully licensed plumbers have all the qualifications, experience and expertise to solve your plumbing problems quickly and efficiently and offer a full range of plumbing, gas and hot water services in the Camden district including:
• New homes
• Leak Detection
• Drainage
• Gas Fitting
So why choose Action Plumbing & Backflow Services when you need a plumber in Camden?
Because we:
• offer competitive prices.
• are trustworthy and professional.
• clean up after ourselves.
• are reliable and efficient.
If you need a plumber in Camden or just want more information call Matt on his mobile 0419 504 446 or send an email by filling out the contact form.