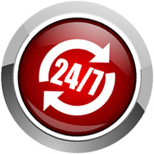 Action Plumbing and Backflow Services
Welcome to Action Plumbing & Backflow Services where no job is too big or small.
Owner Matt Thomlinson and his team of fully qualified and experienced plumbers have been servicing the Campbelltown area for over 10 years.
Matt strives to deliver the best customer service possible so that if you need a plumber in Campbelltown and beyond you will call him first.
Here at Action Plumbing & Backflow Services our professional plumbers provide services to both domestic and commercial customers so we welcome any enquiry regarding your plumbing needs at home or work.
Our plumber services include:
• General Plumbing and Maintenance
• Leak Detection
• Drainage
• New homes and kitchens
From burst pipes to blocked drains, tap problems to gas installations, our expert plumbers have the knowledge and experience to get the job done effectively and efficiently when called to a job in the Campbelltown region.
At Action Plumbing & Backflow Services we respond promptly to your call, provide quality advice and pride ourselves on our expert workmanship - which all helps to take the hassle out of calling a plumber in Campbelltown.
Matt and his team of plumbers will provide the best quality work at a competitive price as efficiently as possible to ensure absolute satisfaction with every job we do.
So if you need a plumber in Campbelltown you can trust and rely on or would just like more information, call Matt on 0419 504 446 or send an email by filling out the form above.