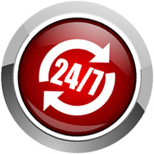 Cottrells Plumbing
Tim Cottrell has been a plumber in the Greenwood district forever 30 years and for most of that time has been running his own successful plumbing business.
It's this experience that stands him apart from the others. And it's why hisour prices are so competitive. He is professional and efficient and won't let you down.
Building a new home? Undertaking a renovation? Tim is the plumber in Greenwood who specialises in this type of work.
From the start he can help you decide what it is you need and want from your new bathroom, kitchen or laundry. He can then help you come up with a design that is not only functional but also aesthetically appealing and water and energy efficient.
Don't be bamboozled by all the different products on the market. Tim is the plumber in Greenwood who helps make the process of design and installation an easy one. He can show you the various rooms he has done and give you ideas you may not have even known about or thought viable. Plus he will work within your price range to ensure that whatever your budget you will be totally happy with the end result.
Tim's workmanship is second to none as he doesn't want to waste anybody's time fixing a job that should have been done correctly in the first place. He has survived this long in business because he is good at what he does and proud of it. It comes from dedication and hard work which are the tools he brings to every job.
So whatever you need a plumber in Greenwood for Tim can help you out.

Call Tim on 0413 542 908.
Or he will respond to your email enquiry as soon as we can when you submit the form above.