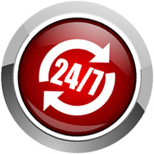 Cottrells Plumbing
Owner Tim Cottrell has been a plumber in the Kingsley region for 16 years and established his business 23 years ago.
Over the years there isn't much he hasn't seen or done when it comes to residential and commercial plumbing.
Tap leaks, toilet blockages, gas work - whatever you need doing you can be sure Tim will do it the best way possible and for the most competitive price.
When you need a plumber for your Kingsley residence or workplace to help with a new build or renovation, Tim has years of experience doing this type of work. It's what he specialises in and what he loves doing. He has the ideas and knowledge of products that can help make your new kitchen, bathroom or laundry a showcase that you can not only be proud, but will also function as well as possible using the least amount of water and electricity as viable.
A call to Tim won't be one you'll regret. He is punctual and efficient so basically he won't waste your time and then charge you for it. This is the big advantage of choosing a plumber servicing Kingsley who has years of experience under his belt.
He immediately knows what to do and he goes about the work with as little fuss as possible. He makes the right choice and doesn't guess. And he is polite through the entire process so you can feel at ease knowing a true professional has it covered.
He is also available 24 hours a day seven days a week if you need work in a hurry.
For the plumber Kingsley has been trusting for over three decades call Tim on 0413 542 908 or to send an email use the form above and we'll reply shortly.