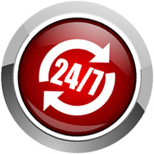 Snowy Mountains Plumbing
For underfloor heating, boiler servicing, solar hot water, and general plumbing services, we are the plumber Jindabyne can turn to every time.
Steve Lynch has been in the business for 14 years and understands what you want and need from a plumber in Jindabyne.
• 24 hour service seven days a week
• Free quotes
• Experience as a plumber in Jindabyne
• Excellent workmanship
We know how cold it can get in the Snowy which is why we are on top of all the heating products available. This means we can help advise you on what's best for your home or office space.
Underfloor Heating
Let's face it - Jindabyne gets gets mighty cold - especially in the winter months. So heating a house properly can be the difference between comfort and misery.
Underfloor heating is without question the most effective form of heating in colder climates. And we are the specialists.
Underfloor heating systems have improved dramatically over recent years - and we have the experience and knowledge to install the right system for your home or work place.
Boiler servicing
Boilers are unique to Jindabyne and the snowys.
And because of all of the years we have worked in the area, we know all about boiler servicing and repairs as well as installations.
Hot Water
When it comes to hot water, we know the products on the market and are happy to go through all the options with you to ensure you'll get the system that works best for you and your budget.
Blocked Drains
Blocked drains in the Snowy can also be a problem in the colder months which is why we have an Electric Eel. This means we can get rid of the blockage quickly so that you can get back to your busy life.
If you need a plumber in Jindabyne or the surrounding region, you can rest easy that we are trustworthy and reliable. Our regulars can testify to that!
We also pride ourselves on our friendly manner which makes us extremely easy to deal with and that's important when dealing with any tradie. They need to be able to listen to your needs so they don't rush in and do a job you aren't happy with. Being a good listener means we can make sound judgements based on what our customers tell us. This will save you money and grief over the long term.
We want our customers to stay with us in the long term and take pride in knowing we have built a strong customer base in the district.
So if you're looking for a plumber in Jindabyne call us first on 0402 491 052 or send us an enquiry by email by filling out the form in the above panel.