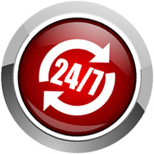 Ontime Plumber
There are a number of factors you need to consider when choosing the right plumber in Thredbo.
Professionalism, reliability, punctuality, experience, workmanship, preparedness, and any number of qualities you wish your tradesmen possessed but rarely do.
Ontime Plumber – the professional plumber in Thredbo has all these qualities and more.
From the smallest most remedial of tasks in your home or business, right up to full-scale builds, we have the experience and the equipment to tick all the boxes. When you call us, there will be no contingencies – your job will get done.
Best of all, we are the plumber for Thredbo who know the area and the requirements. All these features guarantee savings for you because your time isn't wasted, and we will get your job done quickly and professionally.
It doesn't matter what you need done, nor when it needs to be done, if it requires a quality plumber in Thredbo, Steve is ready to do it.
Offering a 24/7 emergency callout service, there is no need to wait to fix urgent plumbing problems.
Boilers and Heaters
Thredbo is a unique environment and quality heating is a must in the winter months.
We specialise in undefloor heating, boiler installations and repairs, gas heater repairs and installs - in fact anything to do with heating.
Other services
· Blocked drains (using CCTV and jet blasting)
· Hot water systems, solar, gas
· Gas fittings, taps, toilets
· All renovations and maintenance
· Leaks, blocks, replacements
· All plumbing tasks
There is really only one call to make when you need a plumber for Thredbo and the surrounding region.
Make sure you choose the plumber who takes pride in his work so that your home or business is respected.
With all work guaranteed and a commitment to clean up post job, the choice is easy.
Call 0417 220 326 and secure the best plumber in Thredbo!
Or fill out the above contact form to send us an online enquiry.