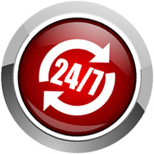 Impact Plumbing
The number one plumber in Milton, Impact Plumbing consolidates over two decades of plumbing experience and the best industry knowledge your money can buy.

We are ready to take your call to provide you with the right solution, at the right price, guaranteeing you will be 100% satisfied with the work our plumber has done.

If professionalism and efficiency are important to you, Tony Larkin – our owner operator is the right choice of plumber in Milton and local areas. His decades of experience with all things plumbing, ensures he is able to find the best answer for your requirements.

Tony knows plumbing, especially bathroom renovations. These jobs involve tricky work that need the best man for the job. So many things can go wrong in the long term if your plumber hasn't the experience or the right tools for the job. Get the right plumber, so you aren't forking out money time and time again fixing a shoddy job.

Locally owned and operated out of Milton, our plumbers bring with them a complete guarantee that you will be happy with the job. We can work with your schedule and always clean up after our work – giving you the peace of mind that you deserve. We have the plumber in the Milton area that will take care of:

· Leaking or blocked pipes
· Backflow issues
· All recycled water, waste water, hot water and water efficiency plumbing
· Pipe laying, plumbing for new homes or renovations
· Maintenance and inspections
· At home or commercial/industrial work

So before you pick up the phone, make sure you choose the Milton plumber that can guarantee to understand what is important to you. Choose the plumber with experience that takes pride in delivering the best, cleanest and most efficient job at the most competitive price.

For the best plumber in Milton and the local area, call us today on 0418 659 511 for a quote or to discuss some possible solutions to you plumbing problem.