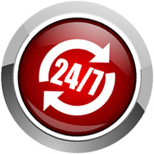 Impact Plumbing
Tony Larkin and his team have been years in the business and have the reputation as the plumber in Ulladulla you can really trust.

Tony has been in the business for 21 years, building the experience and the 'know how' that ensures our team will do the right job at the most competitive price. Our plumbers are ready to fit into your schedule to take care of the plumbing tasks you need done.

Bathroom Renovations
Need a plumber in Ulladulla who's great with bathroom renovations? That is what we do best! Let us supply the plumber that you can be confident with. Our tradesmen will take care of the rest of your house too. Whether it is general maintenance, servicing, unblocking drains and pipes, repairs, inspections or to look over the place before you commit to buy, we are professional and reliable.

We have the tools to deal with commercial scale work. We have the right personnel and equipment to send to the industrial worksite. It is important that you choose the right team for the right situation, a lack of experience with large scale work means more mistakes and poorer quality work – and this means higher costs both in the short and long term. This is one of the reasons that for work of any scale that requires a professional plumber in Ulladulla, our team will provide you with the peace of mind that comes with knowing you have the best plumber on your worksite.

If you need a plumber in Ulladulla and professionalism, experience and price are important to you, choose Tony and his team. It's the peace of mind that comes with the right professionals.

Call us on 0418 659 511 - for the best plumbers in Ulladulla.