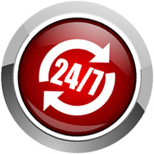 Ty's Plumbing Services
Over this time we have developed invaluable skills that we take to every job - regardless of size or scale. And we can handle any project because of this experience and because we have the right team to do it.
Fully licensed and insured plumbers who know Minchinbury and understand the local plumbing infrastructure. This enables us to make sound and sensible decisions when it comes to any work.
Whether we need to locate drains or reroute pipes or undertake gas work or hot water repairs, we have the know-how to do the job to the highest standard. So a call to us is one you won't regret.
So what else can we do for you?
We are the plumber in Minchinbury who are specialised in using Vaporooter – a non toxic product injected into pipe work. So when you are having trouble with tree roots encroaching onto pipes and disrupting water and sewage flow, we can bring this out to help stunt the root growth. This will help prevent the problem happening again.
We also have a CCTV so can undertake inspections of pipes and accurately diagnose the problem before fixing it.
And we have great bathroom renovation ideas that will help reduce your water and electricity use and lower those dreaded bills.
If you need a plumber in Minchinbury who specialises in strata and commercial maintenance we're the ones who know exactly what to do and what's involved. We will work in with staff and residents so as to cause the least disruption. And you can be sure the work will be extremely familiar and routine for us.
Need a plumber in Minchinbury who offers a quick, reliable service?
Call Ty on 0409 999 129 or use the contact form on this page to send an email and we'll get back to you as soon as possible.