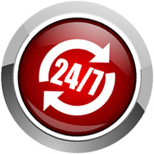 Ty's Plumbing Services
We cover the whole range of residential, commercial and industrial plumbing services - from a leaking toilet to strata and commercial maintenance.
Plus we are the plumber in Riverstone who's team is quick and reliable - and that equates to an excellent job for an honest price.
Before calling a plumber to your Riverstone premises you need to make sure the team you call has the experience that's needed to get the job done as well as possible and for a competitive price.
Ask a few questions. Like how much experience do they have? In our case it's 25 years as a fully licensed plumber in the Riverstone district - including 20 years running a successful business.

Do they have the equipment that's required and essential for the job? We have CCTV In Pipe Camera Inspections. We have the gear that enables us to specialise in pump and irrigation work. We have a Vaporooter that helps stop the growth of tree roots. In fact anything you need a plumber for in Riverstone, we have the right equipment for the job.
We guarantee to be punctual and professional at all times and will travel anywhere to help customers who want the best service around. And we are available 24 hours a day seven days a week so in an emergency we'll be there in a flash.
When it's honesty and integrity you want let us do the job and be sure that all our work is guaranteed.
When it's an experienced and friendly plumber you want in Riverstone contact us to see how we can help.
Dial 0409 999 129 or send through an email. Just fill out the form above left and hit submit. We will get back to you shortly!