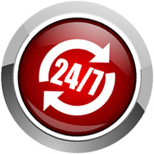 Bulletproof Plumbing
From the moment you pick up the phone to call a plumber in Mona Vale you want to know that you've made the best decision.
As our regulars can attest to, we are the plumber Mona Vale you can turn to for professional and prompt service.
We know what you want in a plumber in Mona Vale and surrounding area and we work hard to deliver every time.
Great service for a competitive price from qualified tradies who care! That's why we have been running a successful business for over five years.
We can do all domestic and commercial plumbing and are especially geared up to clear drains.
Our CCTV camera, Electric Eel and Water Jetter allow us to get the drain or sewer cleared quickly and for the long term. And we do it all without causing a huge mess because we have pipe locators to help us find the pipe easily. All this means the job is done quicker and for you that's great for the hip pocket.
A plumber in Mona Vale should also understand the lay of the land so that they can diagnose a problem quickly and come up with a sensible solution.
We can also help with kitchen and bathroom makeovers and know the various and innovative products on the market so that you end up with a new room you can be proud of.
We are also the emergency plumber in Mona Vale and beyond and are available seven days a week around the clock. So when you do have a plumbing crisis that simply can't wait until the next day or after the weekend, give us a call and we can be there quickly to get the job done fast so that you can get back to your busy life.
So call us today on 0421 317 681 or you can send us an email enquiry by filling in the contact form above.