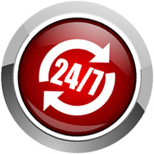 Bulletproof Plumbing
If you need a plumber in Narrabeen or nearby area, there are a plethora to choose from so how do you decide who's the best for you?
Just give us a call and we can answer any question you have. Doing this will reassure you that when looking for a professional and reliable plumber in Narrabeen, you can depend on us.
Owner Rob Finch has been a licensed plumber in Narrabeen and the Northern Beaches for 12 years, five of those in his own business, so he really knows what he's talking about.
From domestic jobs like replacing a toilet or hot water system, to the larger commercial jobs like office fitouts, we have it covered.
And clogged drains are not a problem when you call us. We are the plumber in Narrabeen who has the right equipment to diagnose the problem and clear it fast. We have a CCTV camera that allows us to get right into the drain or sewer and see the obstruction. We can then decide on the right course of action. That could involve using our Electric Eel or Water Jetter along with our pipe locators which help us find the underground pipe easily and with as little disruption to you and your garden as possible.
Great customer service is really important to us because we understand that this is the difference between a positive and negative experience when calling a tradesman.
We will treat your home or workplace like our own and will work around your busy schedule to get the job done to the highest standard.
And we are available 24/7!
Give us a call today and we can have a chat to you about any plumbing job.
We also do free plumbing inspections*.
For a trustworthy plumber in Narrabeen call Rob on 0421 317 681 or send us an email by filling in the contact form on this page.