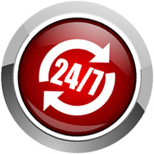 Mcleods Plumbing
Looking for a plumber in Nowra who turns up on time, won't leave you stranded and won't charge the earth? Then you can trust us to offer practical solutions for a fair price.
Owner Mark Mcleod has been in the plumbing trade for more than 17 years now, so knows all there is to know about domestic and commercial plumbing.
He offers a complete range of plumbing services - from fixing blocked drains and sewers to bathroom and kitchen fitouts.
Mark understands the importance of customer service and satisfaction. He wants you to know that if you need plumbing help or advice, he can resolve the issue promptly and take the hassle out of calling a plumber in Nowra and the surrounding district. He also offers a pensioner discount - 10% off the labour cost.
His years in the business are testament to his professionalism.
In this game you won't last long if you can't provide practical solutions at sensible prices - this is why we want you to think of us first when you need a plumber in Nowra - we won't let you down.
Our reputation as the professional plumber in Nowra and beyond is critical to our success. Which is why we will work with you to come up with the best solution for any plumbing job.
The last thing we all want is a problem with the job - it only causes unwanted headaches! Which is why we do it right the first time!

If you'd like more information or just need to speak with a helpful plumber in Nowra, call 0420 655 501 or you can also send us an email enquiry by filling out the form above.