10 ideas to advertise your plumbing business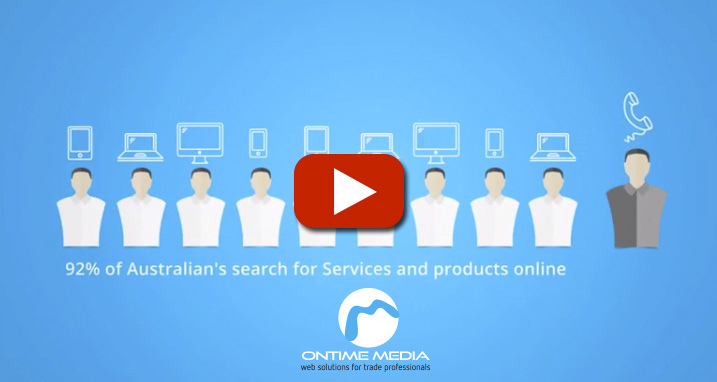 Follow these tips to drive more enquiries to your plumbing business.


1) Start with a decent logo
First impressions count! Your logo should be used consistently across all of your advertising material.
2) Get a quality website
Your website should be the centrepiece of all of your business marketing, so get a professional, searchable website created for you. A professionally built website will cost less than you think - and it will save you a lot of time and hassle. Your business deserves it!
3) Get found in Google
You need to get found in the suburbs and regions you service.
Here are some options...
Found Local web pages
Your best option is to claim suburbs with our Found Local web pages on the Ontime Plumber website.
The pages rank very well in Google, look great and cost only $199 per year.
SEO
Make sure your website is optimised for local suburbs in online search results. It's no good having a website if it sits on page 5
Adwords
You can also run an Adwords campaign to give your online profile a boost.
These are paid listings in Google and are a great way of 'spiking' enquiry.
4) Get Mobile!
39% of visits to this website are on mobile devices - and the number is growing fast.
So make sure your website is mobile friendly.
You should get a mobile specific site with 'click to call' and 'click to email' buttons, so your customers can contact you easily.
5) Google maps
Register with Google maps - it's free and can get you a good position in search results. It is restricted to your immediate suburb and can take many months to appear - but it is well worth doing.
6) Signage on your work vans
Your ute or van can be a mobile billboard. Make sure your phone number and website address are easy to read.
7) Approach long term prospects
Real estate agents, strata managers, schools, hospitals, shopping centres, office blocks and industrial complexes can provide regular, long term work. Find the right contact, book an appointment, visit them and follow it up with an email linking to your website. Make sure your advertising material looks professional, otherwise you will probably be wasting your time.
8) Fridge magnets
These are gold! Get a great looking fridge magnet made and leave one with every customer or prospective customer.
9) Leaflets
Print up some leaflets. They have become very reasonable in cost in the last few years. If things are quiet, drop some off around your local area or industrial estate. Or get the kids to earn some pocket money by doing the walking for you!
10) Customer service
Word of mouth is the best form of advertising for any business. If you communicate well, turn up when you say you will (or notify the customer if you can't), are clean, efficient and charge sensible prices, your customers will spread the good word for you!
---
About the author
Chris Hatcher has more than 30 years experience in design and marketing and is the owner and developer of the Ontime Plumber website and Ontime Plumber magazine. The team at Ontime Plumber specialise in marketing for plumbers and are best known for their high ranking web pages - as well as optimised websites and Adwords campaigns.
If you need help promoting your plumbing business, call us on 1300 846 221 or click here.
Want more information?
Click here for more detailed information about advertising your plumbing business, including some videos to check out.