Blocked drains Artarmon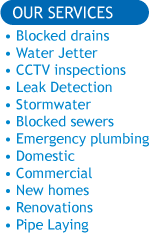 • Save water
• Hot water
• Leaking toilet
• Solar hot water
• Dripping Tap

Call us today on 0417 142 430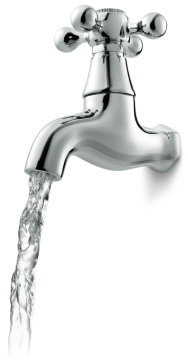 You can rely on us to clear your blocked drains in and around Artarmon with little fuss and little mess!
That's because we have many years of industry experience. Experience that is vital for doing the best job possible.
Having blocked drains in the Artarmon area need not be a huge issue because we are not far away and can get to your home or business to see what's causing the problem.
It could be anything - tree roots invading your pipes, plastic toys that have been flushed away, a build up of silt or grime. We will use the latest tools to make an accurate diagnosis. This is critical because it means we can then make the right choice when it comes to clearing the blockage.
Using the latest gear enables us to clear your blocked drains around Artarmon without unnecessarily digging up your precious garden. We can take a look in the pipe and then use our water jetter to flush the obstacle away. If it's a more serious problem we can precisely locate the source and take the appropriate course of action.
Because we know what we are doing we can keep our prices to a minimum. We won't waste your valuable time or ours!
If you do find that you have blocked drains in Artarmon or the nearby area we advise that you don't try to fix it yourself. It could lead to further pipe damage and that means further expense. Let the experts with the right gear for the job do the work properly the first time - less hassle for everyone!
For the best advice on clearing your blocked drains in Artarmon, call us on 0417 142 430.
You can also send your question via email by filling in the above form and hitting submit.