Blocked drains Caringbah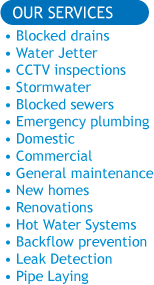 • Save water
• Hot water
• Leaking toilet
• Solar hot water
• Dripping Tap

Call us today on 0424 799 369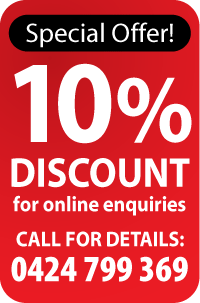 If you have ever had a blocked drain or sewer you'll know how disgusting it is.
Not only is it smelly and a nuisance, it's also very unhygienic.

Blocked drains in Caringbah and the surrounding area need not be a problem anymore. That's because we can be there no matter what the time of day or night, weekday or weekend, to get the offending pipe cleared and your household or workplace back to normal again.
That is one of the reasons we are on hand 24/7. So that when you need us to clear blocked drains in Caringbah, we can be there fast.
When you call us in to help, you can feel confident we have all the tools and equipment on hand to firstly analyse and then get rid of any blockages as efficiently as possible.
Our CCTV camera allows us to get right into the pipe and have a good look around. Once we know what's there, we can choose the right piece of equipment to remove the obstruction.
Like our Water Jet Blaster. This uses high pressure water to flush the obstacle away. A simple but effective method of clearing blocked drains in Caringbah and beyond so that the disruption to you is minimal.
We will also help you come up with a maintenance plan to prevent the problem reoccurring.
When you need help with blocked drains in the Caringbah area call us first. We are prompt and efficient at what we do.
All our work meets the Australian Standard and we offer practical and affordable solutions no matter what the plumbing issue may be.
When you need help with blocked drains in Caringbah and the surrounding suburbs,
give us a call on 0424 799 369 or send an email by completing the form on this page.