Blocked drains
Central Coast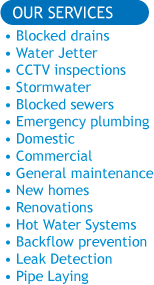 • Save water
• Hot water
• Leaking toilet
• Solar hot water
• Dripping Tap

Call us today on 0434 634 733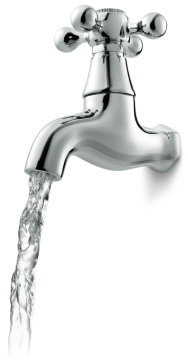 Blocked drain?
Live on the Central Coast?
We are the experts to call to clear your blocked drains.
We specialise in clearing blocked drains, sewage pipes and stormwater drains on the Central Coast. We use modern technology and techniques to clear your drains efficiently and affordably.
The equipment we use includes a CCTV to inspect blocked drains and pipes, as well as a water jetter for clearing drains with minimal impact.
Owner Ben Johns and his team are the specialists to call if you have blocked drains on the Central Coast. Ben and his team have extensive experience in all aspects of plumbing and clearing blocked drains. And because we specialise in blocked drains, we use our experience to find the quickest and most effective solution - which saves you time - and money!
Emergency Services on the Central Coast
Blocked drains can result in flooding and needs to be addressed quickly.
If there is a risk of flooding, Ben and his team will get to you as soon as possible to minimise the damage.
Drainiac are available 24/7 for all emergency work and will fit in with your schedule whenever possible.
Quality Services
Finding a reliable and trustworthy team on the Central Coast can be a headache, but you can always rely on Drainiac - they pride themselves on professional service every time.
Drainiac's extensive services include:
• Blocked drains
• Blackflow prevention
• New homes and renovations
• Hot Water Systems
So if you need trusted professionals to clear your blocked drains on the Central Coast,
call Ben on 0434 634 733 or email us by filling out the form in the blue panel.