Blocked drains Crows Nest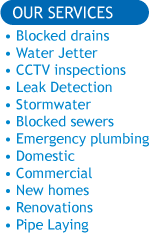 • Save water
• Hot water
• Leaking toilet
• Solar hot water
• Dripping Tap

Call us today on 0417 142 430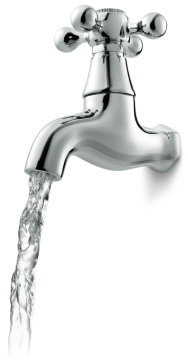 When it comes to blocked drains in Crows Nest and adjacent suburbs, we know what it takes to get them cleared fast.
Why is this so important? Because blocked drains and sewers can be smelly un unhygienic and need to be cleared as quickly as possible.
What causes blocked drains in the Crows Nest area?
Well, most of us live here because of the beautiful natural environment. But those gorgeous trees can also cause big problems when it comes to drains and pipes.
Tree roots are a big cause of blocked drains in Crows Nest and we should know - we've seen enough blockages in the district to really understand the main culprits when it comes to drain obstructions.
Of course other items that go down the toilet, sink or drain can also cause blockages and we have the gear to find out exactly what is causing the problem.
This is really important when it comes to choosing the right tools to clear the blockage.
Our CCTV Camera can get right inside the pipe and show us exactly what is in the way. We can then use our water jetter to dislodge it so that your pipes and drains are clear once more and life can get back to normal.
Why is it so important to call in a professional if you do find yourself with blocked drains in the Crows Nest district?
Because not only can we clear the blockage fast but we can also ensure the problem won't happen again. Our expert advice is invaluable to you over the long term. It can save you time and money and also give you peace of mind.
If you have any questions about blocked drains in Crows Nest, we are happy to take your call on 0417 142 430. Alternatively, send us through your enquiry via email by completing the form in the blue panel on this page.