Blocked drains Double Bay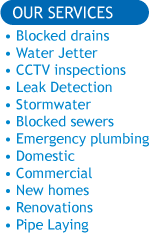 • Save water
• Hot water
• Leaking toilet
• Solar hot water
• Dripping Tap

Call us today on 0417 142 430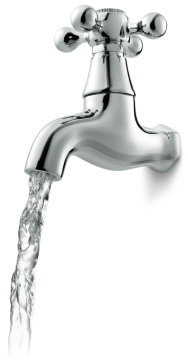 If you have ever had a blocked drain you'll know how it can bring the whole household to a screaming halt until the problem is rectified.
That's where we come in. We are the blocked drains experts in Double Bay and beyond who can get your home or office back in running order quickly.
Blocked drains in Double Bay shouldn't take forever to fix. The last thing you need is water or sewerage coming back up the pipes and flooding your bathroom, laundry or kitchen! Disgusting!
We can be there ready and equipped with the latest gear to ensure your pipes are cleared effectively and efficiently.
Our CCTV allows us to easily find whatever is causing the obstruction.
Then we bring in our high presuure jetter to remove it.
So how does this work when it comes to clearing blocked drains in Double Bay and the surrounding district?
A jetter blasts water at high pressure through the pipe, drain or sewer to remove whatever object is causing the blockage -like cloth, toys or hair.
It can also break up blockages that are difficult to remove, like tree roots and plastic items.
Having the right tools for the job means that when called in to fix blocked drains in Double Bay we are the ones who can do the job well and fast.
We know that getting your sewers, drains and waste pipes clear is something you want dealt with quickly and professionally.
Our friendly tradesmen will turn up at a time that suits you and then go about what they do best - clearing blocked drains in Double Bay.
If you would like to speak with us about your blocked drains and live in Double Bay or one of the nearby suburbs, call us on 0417 142 430 or fill in the details in the blue panel above and we'll return your email asap.