Blocked drains Engadine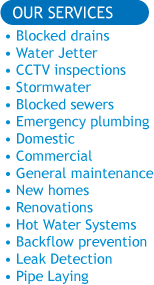 • Save water
• Hot water
• Leaking toilet
• Solar hot water
• Dripping Tap

Call us today on 0424 799 369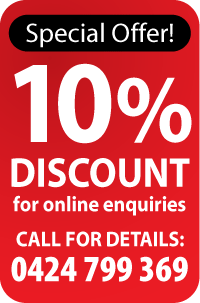 If you need help clearing your blocked drains in Engadine, we are the professionals to call.
And because this is our speciality, we have the latest gear to get the blockage shifted as quickly and efficiently as anyone in the business.

This is why when faced with blocked drains in Engadine, don't try and fix it yourself. You could just make the problem worse by breaking the pipe. Replacing that will be far more costly than if you call in someone qualified like us to clear it.
Firstly we can get into the pipe to see what's causing the problem. We have a CCTV camera that shows us what we are dealing with. This could be a tree root, toy, grease or any object that has lodged in the pipe and can't get out.
From there we can use our Water Jet Blaster. This uses high pressure water to break up the object and flush it away.
All this can be done without us having to dig up your garden to access the problem. That's why we are the blocked drains experts in Engadine and beyond.
You will also find that our round the clock service is invaluable when faced with blocked drains in Engadine because when it happens you'll want the problem cleared fast so that you don't have to put up with the awful smell longer than necessary.
As well as blocked drains, we can do any plumbing job at your Engadine home or workplace including general maintenance and new homes and renovations.
So let us be the experts you need. We will arrive on time, come up with the right solution for a competitive price and will clean up after ourselves.
To talk to us direct call 0424 799 369 or send us an email by filling in the above form and we'll reply asap.