Blocked drains Glen Iris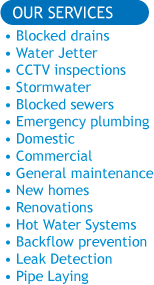 • Save water
• Hot water
• Leaking toilet
• Solar hot water
• Dripping Tap

Call us today on 0403 531 071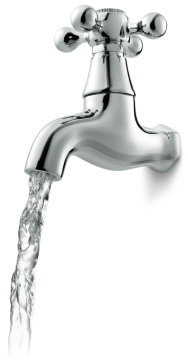 For first class clearing of blocked drains in Glen Iris, we are there for you around the clock!
We have been in the blocked drains business in Glen Iris for over three decades so we really know our stuff. Experience really is critical when dealing with this type of work as it helps to have seen the problem before. We can quickly come up with a solution and depending what it is can choose from his up-to-date equipment to clear the pipe or sewer as quickly as possible.
Our equipment includes:
Closed Circuit Television (CCTV): for pipe inspections. This allows us to look directly into the obstructed pipe to see exactly what we are dealing with.

Electronic Location: allows us to find water leaks in areas that are difficult to access - eg. roofs and behind walls.
Having the right equipment means getting the job done efficiently. And efficiency means less time on the job and less on the bottom line of the bill.
We are the reliable blocked drains expert in Glen Iris. We arrive on time, gets the job done to the highest standard and we leave your home or office clean, allowing you to return to your busy schedule as quickly as possible.
Don't try and clear your blocked drains in Glen Iris yourself. You can often end up in a bigger mess that will be more costly than if you called a professional in the first place.
So don't put up with blocked drains, call the specialist in Glen Iris on 0403 531 071 or send through an email using the form above.