Blocked drains Hornsby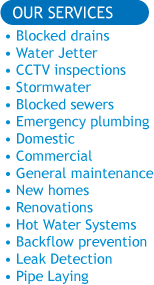 • Save water
• Hot water
• Leaking toilet
• Solar hot water
• Dripping Tap

Call us today on 02 9477 3634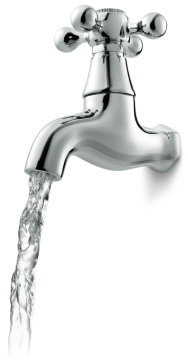 Michael Ridley is proud to be the go to guy for blocked drains in Hornsby Shire.
Owner and operator of Blockage Busters, Michael and his team have been in business for 15 years, specialising in blocked drains around Hornsby.
Michael comes from a long background of 25 years in the industry, and has built up the knowledge and experience needed to know what to do and how to do it. There is no one better to call for blocked drains around Hornsby, after all this is their specialty!
They bring with them a personal guarantee, that is, the most professional and efficient job you can get – because when it comes to blocked drains, specialist team are the ones to call. Don't waste your time getting a general 'mr fix-it', he won't have the right tools.
Our equipment includes:
· A CCTV unit for the quickest isolation of the blockage
· A Jetter
· An Electric Eel.
These are specialist tools for blocked drains, and in Hornsby there is no one better equipped. Now, all this is important for you because being the best equipped and most experienced ensures the least fuss and time wasting at your end.
Our team will get your pipes flowing again quicker than anyone else in Hornsby, and because they are the specialists, it will be a faster, neater, more professional job, minimising the expense and down time for you!
So for the best solution in blocked drains Hornsby has to offer, make sure you call the right guys, Blockage Busters! Let the professionals with the experience, expertise and tools for the job do the right job for you.
Don't waste your time or pay too much, make the right call for your peace of mind.
Call us today for clearing blocked drains in Hornsby and the local area on 02 9477 6364 or send us an enquiry by filling out the form in the blue panel.