Blocked drains Hunters Hill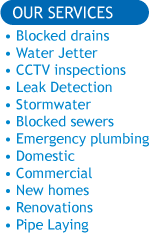 • Save water
• Hot water
• Leaking toilet
• Solar hot water
• Dripping Tap

Call us today on 0417 142 430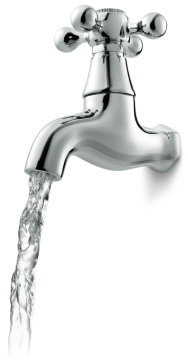 We make drain clearing around Hunters Hill easier with our state-of-the-art equipment - like our new pipe relining van, which allow us to repair pipes without digging up your garden.
We also have a Closed Circuit Television Camera to look deep into blocked pipes and drains. When we find the source of the problem we can begin clearing the blockage as efficiently as possible because we know exactly what we are dealing with. This approach to all blocked drains in Hunters Hill saves us time and you money.
What happens if you find you have blocked drains in the Hunters Hill area over the weekend or late at night?
It's not a problem for us because we are available around the clock. We understand that you cannot live with a blocked toilet so we will be there as quickly as we can to sort things out for you. And we promises not to charge if he can't clear a blocked sewer!
That's because with decades of experience, we know the trade better than anyone. We have been clearing blocked drains in Hunters Hill for all this time so nothing stumps us.
We have been in business for many years and we know what customer service is. We know how important it is to be reliable and keep appointments. We know you want to be kept informed during the job. We know you want fair and reasonable prices and we know you don't want to be calling us back to fix bad workmanship!
So whenever you find yourself with blocked drains in Hunters Hill or the surrounding district choose the team who knows what they are doing and don't be disappointed.
Call 0417 142 430 today. Alternatively put your enquiry into the form above and we'll get back to you as soon as we can.