Blocked drains Killara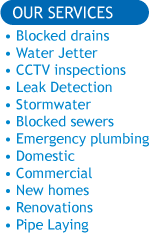 • Save water
• Hot water
• Leaking toilet
• Solar hot water
• Dripping Tap

Call us today on 0417 142 430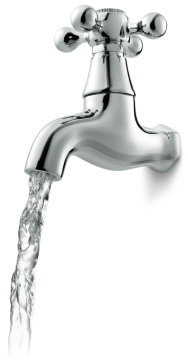 When it comes to clearing blocked drains fast and effectively, we are on standby to help Killara residents and business owners.
We have all the right gear to get things done efficiently and without the need to dig.
Closed Circuit TV Camera: this great device allows us to send a tiny camera on a probe into the affected pipe to see what is going on. Then, on an above ground screen, we can see what is causing the blocked drains at your Killara property so we can come up with the right solution.
Electric Eel: this works like a big grinding device and is able to break up the blockage within the pipe so the debris can then be flushed away. Done correctly, it won't damage the drain which is why we recommend you call in the experts and don't try it yourself. We have seen the results of a DIY and they're not pretty. Then there's the extra expense of fixing the damaged pipe. It really isn't worth it in the long run.
Water Jetter: used to flush away the blockage, with the added advantage of cleaning the walls of the pipe to reduce build up of grime and dirt down the track. A sign of impending trouble is a smelly drain and it is well worth considering calling us in to flush pipes with our jetter to help eliminate a blockage and more expensive fix. As the saying goes, prevention is always better than a cure.
As well as clearing blocked drains in Killara, we cover the complete range of services including hot water and all general residential, commercial and industrial work.
We pride ourselves on our professionalism and don't want to be called back to fix a bad job which is why we have an excellent reputation for quality workmanship. We believe you do it right the first time because everyone benefits when things are done properly and to the strict Australian standard.
For professional advice on blocked drains in the Killara district call us on 0417 142 430.
To send us an email fill out the form and we will be in touch as soon as we can.