Blocked drains Lindfield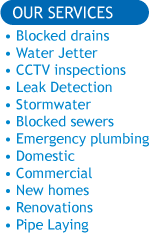 • Save water
• Hot water
• Leaking toilet
• Solar hot water
• Dripping Tap

Call us today on 0417 142 430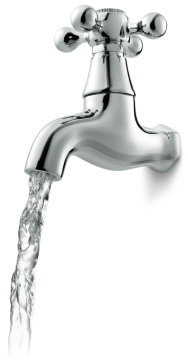 When it's a professional blocked drains expert you need in Lindfield you've arrived at the right place.
Our professional team have extensuve experience clearing blocked drains and sewers in the Lindfield district so there is nothing we haven't come across over the past few decades.
And you won't be disappointed with our service. It's first class from the time you contact us. We give the most professional advice, we are reliable and turn up on time, our prices are honest and affordable and reflect the quality work we do. And we clean up before we leave. Service you deserve every time you call a tradesman to your workplace or home.

We want all our customers to keep coming back to us whenever they find blocked drains in Lindfield and the surrounding area.
When called to your place we arrive prepared with all the gear to get stuck in and sort things out - no matter what time of night or day. Our CCTV camera allows for pipe inspections and our thermal image leak detecting equipment can find the exact source of any problem in difficult to access areas - like behind walls and in roofs. When it's clear what we are dealing with we can take the right course of action because that's what experience buys. We don't waste time trying to guess. We make the right decision first up so can keep our prices competitive.
And because we have been clearing blocked drains in Lindfield and nearby district for so long, nothing surprises us as we know the area so well. All that knowledge is priceless!
Call Daniel today on 0417 142 430 to discuss your blocked drains problems in Lindfield and know you'll be getting the best advice. Or send an enquiry using the form above.