Blocked drains Macarthur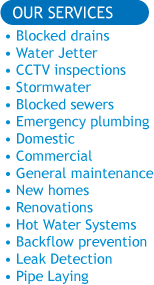 • Save water
• Hot water
• Leaking toilet
• Solar hot water
• Dripping Tap

Call us today on 02 4657 1469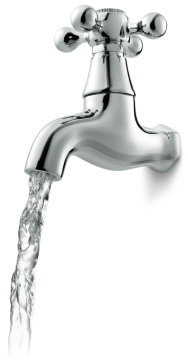 Blocked drains in Macarthur and the region need not be a problem if you call us in to help.
For almost 30 years we have been the blocked drains specialist in Macarthur, helping to get homes and businesses functioning normally again as quickly as possible.
When one of your drains becomes clogged, you really need to fix the the problem fast because it can bring your entire household or workplace to a halt.
It may be tempting to try and clear the blockage yourself but how do you know where it is in the pipe or what's causing the problem. It could be anything from a tree root to a plastic toy - each requiring a different approach.
When you contact us to clear your blocked drains in Macarthur, you can be sure we will come with the right gear to firstly check out what it is that is causing the problem. Our CCTV camera can then get right into the drain and show us what we're dealing with. We have a Water Jetter to flush the obstruction out if possible, along with an Electric Eel that can grind down the root or object so it can be easily washed down the pipe.
If the problem is more serious, we have Pipe Locators that accurately find where the blockage is so we only have to dig up a small part of your garden to access the offending drain.
Our decades of experience and quality of equipment help make us the blocked drains experts Macarthur residents and businesses can put their total faith in.
There aren't any blocked drains in Macarthur too difficult to clear because we have what it takes to get the job done fast and well. And that's great for you and your bank account!
For more information about blocked drains in Macarthur and the surrounding district call us on 4657 1469 or send an email by filling out the form above.