Blocked drains Manly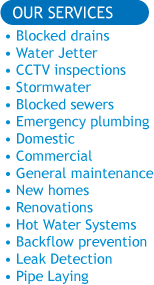 • Save water
• Hot water
• Leaking toilet
• Solar hot water
• Dripping Tap

Call us today on 0421 317 681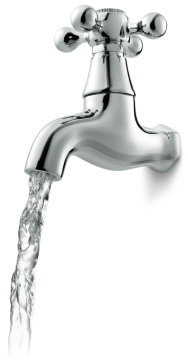 Having blocked drains in Manly or anywhere need not cause you headaches anymore.
That's because we can be there fast no matter what the time of day or night to check things out and clear the blockage as quickly as possible. That's because we have all the latest equipment that make clearing blocked drains in Manly a breeze.
Firstly we have a CCTV camera. This amazing technology enables us to put a camera down the offending pipe to see the source of the problem on a monitor above ground. It's vital we know exactly what we are dealing with so we choose the correct procedure to remove it. The aim is to spend the least number of man hours on the job so we can keep the cost down for you. If we know what we are dealing with in the first place we won't waste time trying different ways to remove the blockage - we will choose the right way to clear it fast. So what options are there when it comes to clearing blocked drains in Manly and the surrounding region?

After diagnosing the problem we could choose from our Electric Eel or Water Jetter to fix it. An Electric Eel - also known as a sewer snake - works like a drill to break through whatever is in the way so that it can be dislodged and flushed away. While a Water Jetter uses high pressure water to remove the obstruction.
Blocked drains in Manly can be caused by a variety of things, including tree roots. When you call us to fix the problem, we also have pipe locating equipment that allows us to find the offending pipe without disturbing your garden. And when you've put a lot of work into your garden, the last thing you want is someone unnecessarily digging it up.
If you have any questions about clearing blocked drains in Manly or beyond give Rob a call on 0421 317 681 or you could send an email by completing the above form and we'll get back to you shortly.