Blocked drains North Sydney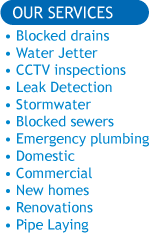 • Save water
• Hot water
• Leaking toilet
• Solar hot water
• Dripping Tap

Call us today on 0417 142 430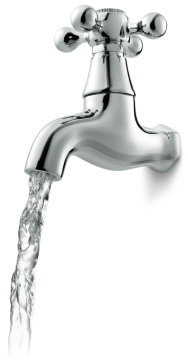 Blocked drains problems in the North Sydney area?
Not a problem!
We have the experience to clear blocked drains fast and in North Sydney are the ones to call first.
It all comes down to having the right tools of the trade.
Firstly, our closed circuit TV camera will show on a screen what exactly is causing your blocked drains. We'll be at your North Sydney property fast to find out what is going on. From there we can choose the best solution.
Most problems can be solved with our high pressure water jetter. It involves very little impact on the home and is the environmentally friendly solution that is fast and extremely effective.
If the problem is more serious we can discuss the various options with you so you can decide what to do next based on your specific requirements and budget.

We also covers the entire range of plumbing services. So if you are having problems with a leak in the bathroom, need a new kitchen, bathroom or laundry or want help with the hot water, talk to us first to see how we can assist. You won't be disappointed in our professional and affordable solutions.
Blocked drains in North Sydney? Not an issue when you call us.
Call 0417 142 430 or contact us by email using the formon this page.