Blocked drains Parramatta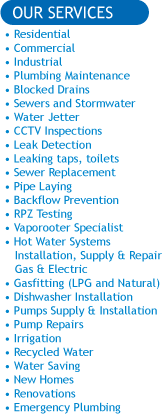 • Save water
• Hot water
• Leaking toilet
• Solar hot water
• Dripping Tap

Call us today on 0409 999 129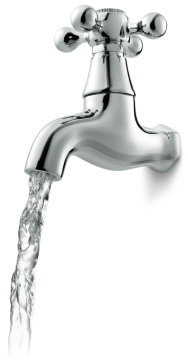 For fast and effective drain clearing, call the experts today.
With more than 25 years of experience behind us, we are the blocked drains specialists around Parramatta.
Our professional team is ready to come out to you at the drop of a hat. We have the skills and the tools and understand that blocked drains in Parramatta need to be taken care of as fast as possible. That is why it is important you call us 1st. We have a quality team and the experience that counts - which means fast and efficient service and cost savings for you.

If you have blocked drains in Parramatta or the surrounding area we will come out to your business, industrial site or home at any time of the day or night. Because we understand the problem has to be fixed fast.
Blocked drains in Parramatta and beyond are no match for our 'Jetters' or 'Electric Eels'. Without these tools, other businesses will take far too long and make too much of a mess. We will be the first to get to the source of the blocked drain with our cutting edge diagnostics. Combining 'CCTV' with 'pipe locators' we guarantee to find the problem, and get rid of it, creating the least imposition to your day.

Professionalism and experience are our game. We are happy to talk about your entire general plumbing requirements too. There isn't anyone else around to clear blocked drains in Parramatta with the same experience as our team. In addition to clearing blocked drains, here are some other jobs we can do for you:

· General maintenance
· Pipe laying, pipe inspections, leak detection
· Small scale and large, residential, commercial, industrial
· Hot water, water efficiency, recycled water
· The list goes on!
For the fastest, most comprehensive and flexible business, make sure you choose us. There's no one better for blocked drains around Parramatta. Choose the professionals with the experience and the knowledge.
Call us today on 0409 999 129 to discuss what you need done. Or fill out the form in the blue panel above and we'll answer your enquiry as soon as possible.