Blocked drains Pymble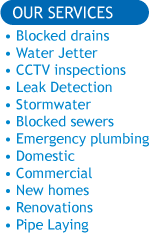 • Save water
• Hot water
• Leaking toilet
• Solar hot water
• Dripping Tap

Call us today on 0417 142 430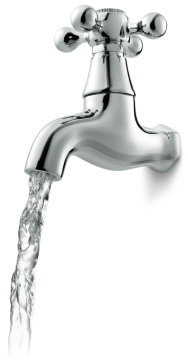 Having problems with blocked drains in the Pymble area?
Call us to see how we can help.
We are a fully licensed plumbing business with vast experience clearing blocked drains in the Pymble district.
Owner, Daniel, knows the area extremely well and can make sound decisions based on this inside knowledge. He has been in the trade for many years and there is not much he hasn't come across. This equates to the right decisions being made for your particular circumstance.
To help us do the best job possible we have the latest tools of the trade.
CCTV: Our closed circuit television camera is highly effective in pinpointing what exactly is causing your blocked drains in Pymble. It gives us a clear image of the inside of the pipe so we can then make the correct diagnosis.
High Pressure Water Jetter: this is a really effective tool and will remove most obstructions from a clogged pipe. It is environmentally friendly and has little impact on the household.
We also cover the entire range of plumbing services. So if you are having problems with a leak in the bathroom, need a new kitchen, bathroom or laundry or want help with the hot water, talk to us first to see how we can assist. You won't be disappointed in our professional and affordable solutions.
Blocked drains in Pymble are not a problem when you call us today.
You can reach us on 0417 142 430 or by email using the form above.