Blocked drains Richmond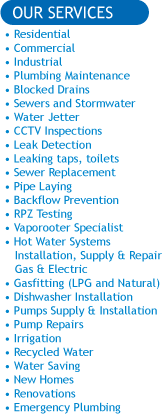 • Save water
• Hot water
• Leaking toilet
• Solar hot water
• Dripping Tap

Call us today on 0409 999 129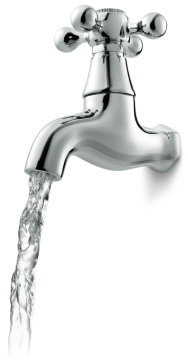 Blocked drains in Richmond are not a problem when you call in Ty to do the job.
Ty has been clearing blocked drains in the Richmond area for a quarter of a century and offers a quick and reliable 24/7 service. And with 20 years running a successful plumbing business you can be sure he knows exactly how to go about it.
The first thing we do is arrive at the appointed time. This sets the whole job off on the right foot as we don't like to keep customers waiting.
We then go about diagnosing the problem. We have all the right gear to make a correct analysis of the situation including a CCTV for in pipe inspections. When we know what is causing the obstruction we can bring out the appropriate equipment to clear it. Our jet blaster uses water at high pressure to flush it away while our electric eel is like a large drill that can grind the blockage down.
If tree roots are causing blocked drains at your Richmond home or workplace, we can use the Vaporooter process which attacks the roots to stop them causing further problems.
Other causes can be a build up of grime, small toys, paper or sanitary items. Whatever the problem, be confident we can sort things out and get the water and sewage flowing again.

To avoid having blocked drains in Richmond, take heed of warning signs. Smelly drains can be an indication of an impending problem. We can come and flush your pipes before the problem becomes worse and costs more to fix. Preventative action is far more cost effective.
We do all plumbing jobs - no job is too big or small - and all our work is guaranteed.
For quick and efficient clearing of blocked drains in Richmond get in touch with Ty on 0409 999 129
or via email using the form above left.