Blocked drains Rose Bay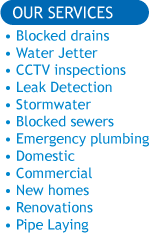 • Save water
• Hot water
• Leaking toilet
• Solar hot water
• Dripping Tap

Call us today on 0417 142 430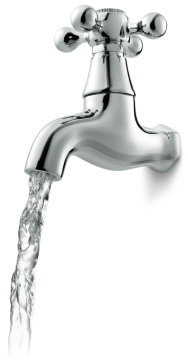 The blocked drains specialists for the Rose Bay.
When you need your blocked drains in the Rose Bay cleared fast you can call us at any time to come and do the job as well, if not better, than anyone around.
Owner Daniel has been working in the region for many years and knows the area well. It's this knowledge that sets him apart from the rest.
Daniel knows how to get any blocked drains in the Rose Bay cleared quickly and with as little fuss to you as possible.
That's because he has the right tools for the job - a CCTV Camera that allows him to look right into the offending pipe and see exactly what the problem is. A Water Jetter to flush the obstacle away if appropriate and an Electric Eel if the problem is more serious, like tree roots invading your pipe.
And we offer our 24/7 emergency service because we know that some things can't wait. A pipe blockage can really cause problems and lead to unhygienic situations that really need to be sorted out fast. So if you find yourself with a problem on the weekend you can call us in to fix things and get the household running properly again. Our work isn't just a stop gap measure - we will ensure the problem won't happen again for years.

Aside from clearing blocked drains around the Rose Bay we also do general maintenance work and have experience with new homes. We work in well with the other trades so that you'll be happy with the bathroom, laundry or kitchen that we fit out.
For getting those blocked drains in the Rose Bay cleared fast and without fuss
phone Daniel on 0417 142 430 or send an email by submitting the above contact form
and we'll reply as soon as possible.