Blocked drains Roseville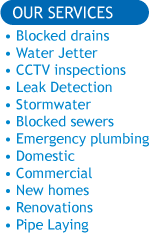 • Save water
• Hot water
• Leaking toilet
• Solar hot water
• Dripping Tap

Call us today on 0417 142 430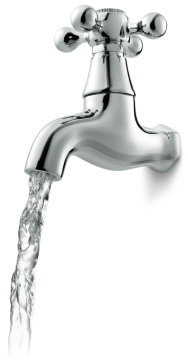 The blocked drains specialist Roseville can trust for quality work at an affordable price!
Blocked drains in Roseville need not be a problem if you call us in to get you out of trouble.
Daniel and his team have the tools and skills to locate the blockage as quickly as possible so that you are not inconvenienced for longer than necessary.
Daniel has exensive experience in the trade and there's not much he hasn't seen when it comes to blocked drains in Roseville and the surrounding region.
When you find yourself with a blocked drain it can be a real nuisance, not to mention unhygienic for you and your family.
It really needs to be cleared as quickly as possible so that you can get back to your busy life.
We can be there fast to clear your blocked drains in the Roseville district. We know the lay of the area well and can quickly locate the blockage and remove it as efficiently as possible using the latest equipment. For you, this means the job won't cost more than it should because we won't waste your time or ours.
We have the latest diagnostic equipment including high pressure water jets, CCTV drain cameras and electronic pipe locators. All of which helps us do our job as soon as we arrive at your place.
Of course we also do all things related to plumbing and use our experience to do every job as it should be done - professionally and with that personal service that makes us stand apart from the others.
And we are available around the clock so can help you at any time of the night or day.
To speak with the friendly blocked drains specialists in Roseville, call us on 0417 142 430
or fill in the above form and we'll reply shortly.