Blocked drains St Leonards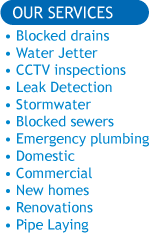 • Save water
• Hot water
• Leaking toilet
• Solar hot water
• Dripping Tap

Call us today on 0417 142 430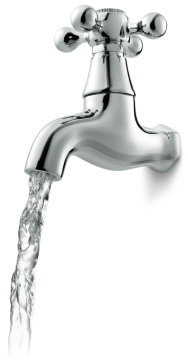 Blocked drains in St Leonards need not be a problem anymore.
We work around the clock to get to your home or workplace fast so that we can get the offending object out as quick as can be.
Because we have the latest gear, there wouldn't be blocked drains in St Leonards and the nearby district we couldn't clear. And that's peace of mind when you need that blockage dislodged.
There's nothing worse than a blocked drain - except of course if it's a blocked sewer. We understand you'll need that cleared as soon as possible so that your household or office can get back to normal. That's why we offer a 24 hour seven-day-a-week service.
Daniel owns the business and has built a solid reputation as the blocked drains specialist in St Leonards.
We have a CCTV camera that enables us to really get to the source of the blockage and find out exactly what it is we are dealing with. This is an invaluable piece of equipment when it comes to clearing blocked drains in St Leonards. Not only does it help us get to the problem quickly, it will also save you money because the job won't take us as long.
Our Electric Eel is also valuable as it means we can remove the blockage without having to dig up gardens and lawns. The Eel - also known as a sewer snake - can reach deep into pipes and dislodge whatever is stuck there. It works like a corkscrew and can even grind down tree roots or plastic wedged in the pipe.

When it comes to blocked drains in St Leonards or the surrounding region we are the ones to help.
So give us a call on 0417 142 430. Alternatively you can send us an email enquiry by filling out the form above in the blue panel.