Blocked drains Vaucluse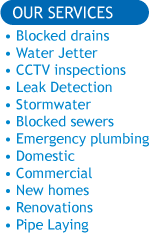 • Save water
• Hot water
• Leaking toilet
• Solar hot water
• Dripping Tap

Call us today on 0417 142 430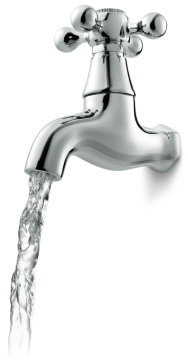 The honest and reliable blocked drains expert in Vaucluse.
With decades of experience, we live up to our reputation as the true professionals who can clear all blocked drains in Vaucluse and surrounding suburbs.
It's what we do day in and day out which is why we are good at it. And we have the right tools for clearing blocked drains in Vaucluse. That includes a closed circuit TV which gets into the pipe to see what the problem is, and a thermal image camera to pinpoint water leaks in hard to access areas - such as behind walls and in roofs.
Our experience enables us to make the right choice when called to clear any
drain blockages. Making the right decision prevents unforeseen costs that can arise if the work has to be redone because it has not been done properly in the first place. We know the area well and know the common problems that arise. It's this knowledge that really sets us apart from the rest. And it's why we can keep our prices fair and competitive.
From the time you call us to the moment we leave you'll be impressed with our professionalism. It's what our business has thrived on for all these years and why we continue to be the first choice for clearing blocked drains in Vaucluse.
We promise to:
• Arrive on time
• Not charge if we can't clear your sewer
• Choose the best option
• Charge fairly
• Tidy up before we leave
And we are on call around the clock as we know some jobs can't wait! When you need us we'll be there to get you out of trouble.
Don't risk it with someone untried and untested. When you have blocked drains in the Vaucluse district and want first class service contact us today on 0417 142 430 or send an email using the form on this page.