Blocked drains Wahroonga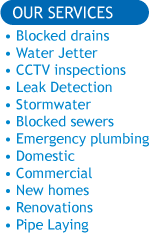 • Save water
• Hot water
• Leaking toilet
• Solar hot water
• Dripping Tap

Call us today on 0417 142 430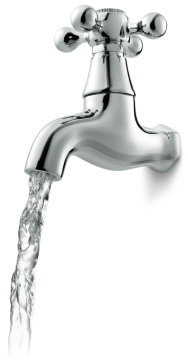 If you live in Waroonga and are
having trouble with blocked drains,
call in the experts.
If blocked drains are causing you headaches and you live in Wahroonga, call us today for expert advice. We have the knowledge, experience and the equipment to clear your blocked drain.
Wahroonga is a beautiful leafy suburb, - but with the abundance of trees comes problems with tree roots which can block drains and cause damage to pipes. We have been clearing blocked drains in Wahroonga for many years - and are specialists in diagnosing the problem and coming up with the most cost effective solution - every time.
The right equipment
Clearing blocked drains is a specialist trade - so don't go with just anyone.
You not only need the right team of professionals, but that team has to carry the best gear to get the job done right - first time.
We carry a CCTV camera that helps us find the obstruction.
We then use our high pressure jetter to blast out the blockage - leaving your pipes clear and functioning exactly as they are meant to!


When it comes to blocked pipes and drains, there is nothing we haven't seen or fixed!
Of course we are far from a 'one trick pony'. As well as clearing blocked drains in the Wahroonga area - we can also provide all other plumbing services, including all residential and light commercial and maintenance, new homes, renovations and much more. In fact, you name it, we do it!
And we also work with many other trades professionals, so we can help you source the right team for the right job.
So if you live in Wahroonga and have problems with blocked drains, call us today on 0417 142 430 or send us an email by filling out the blue form.