Blocked drains Windsor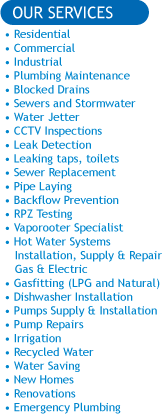 • Save water
• Hot water
• Leaking toilet
• Solar hot water
• Dripping Tap

Call us today on 0409 999 129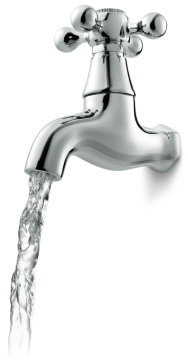 Need blocked drains cleared and live in the Windsor region? Ty and his team can help.
We have been clearing blocked drains in Windsor for 25 years so nothing will surprise us. It's what we do day in and day out and we have all the latest gear to ensure the most proficient job possible.
Our CCTV allows us to undertake pipe inspections so we understand from the start what it is we are dealing with. We can also bring out our jet blaster if the blockage can be flushed away or our electric eel if the obstruction is harder to budge.
If tree roots are what's causing blocked drains at your Windsor home or business we also have another tool to help prevent the problem happening again. It's called Vaporooter and we use it to kill roots to prevent them causing havoc with your pipes in the future.
And we can develop a maintenance plan to help ensure you won't have trouble with blocked drains in Windsor again.
Our 24/7 emergency service also comes in handy when you require us in a hurry. Some things just can't wait and we can be there fast offering a quick and reliable service.
Knowing the area and working here for as long as we have gives us a real advantage over our competitors. It means we understand the type of terrain we are dealing with and this enables us to make the best decisions for the job. A good decision means an efficient job - resulting in a fair price.
Plus we do all things plumbing - be it for residential, commercial or industrial clients.
Including:
• roofing and guttering
• pump and irrigation work
• hot water repairs
• gas work
• bathroom renovations

To clear your blocked drains in Windsor fast and effectively give Ty a call on 0409 999 129.
If you would like to send an email enquiry you can use the above form.