QLD Plumbers Celebrated
A number of Queensland plumbers have been recognised at the Master Plumbers' Association of Queensland (MPAQ) annual awards dinner on Friday 26 July in Brisbane.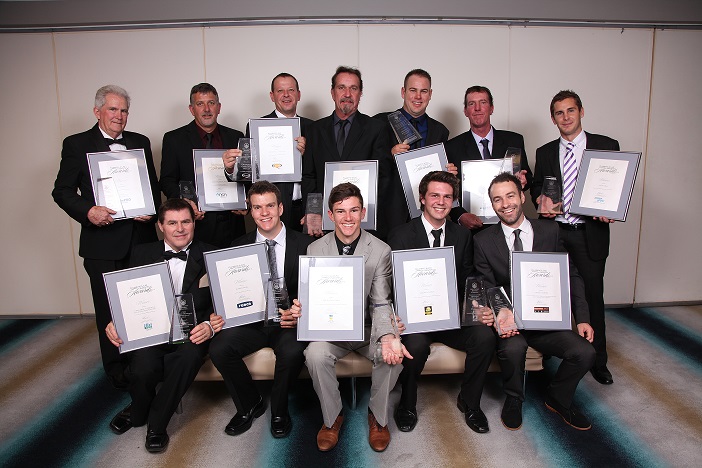 Master Plumbers' Association of Queensland (MPAQ) Executive Director, Penny Cornah says the level of competition this year was intense and all finalists and winners should be congratulated.
"The outstanding level of competition this year highlights the huge developments within the industry in recent times. As a profession the emphasis on further training and technical development of the workforce is now really coming to the fore and being reflected in innovative and clever approaches to work that take in not only the customers' needs but environmental and health needs as well." Mrs Cornah says the awards play a vital role in the overall development of the industry.
The 14th annual awards included 12 top honours for apprentices, individuals and companies.
Reece Apprentice of the Year
Blake Connell from GRK Plumbing & Drainage.
Construction Skills Queensland Merv Harris Memorial Bursary Award
Jordan Paterson from Hervey Bay Plumbing.
Australian Industry Trade College School Based Apprentice of the Year Award
Jake Bartholomew from Bowen Plumbing on the Gold Coast.
CBUS Domestic and Residential Technical Award
Chris Jarvis Plumbing and Bathroom Renovations.
For a spacious couple-focused oasis bathroom that was an impressive example of quality workmanship using contemporary and functional products and design.
Queensland Gas Association Domestic and Residential Gas Installation Award
Simpson's Gas Service.
For their gas installation work on a home at Noosa Waters. The company has won this award for a number of years.
QLeave Commercial and Technical Award
Christopher Contracting.
For work on the Advanced Engineering Building at the University of Queensland, St Lucia Campus.
Services Trades Queensland Best Workplace Health & Safety Management System Award for businesses with greater than 100 employees.
Christopher Contracting.
Services Trades Queensland Best Workplace Health & Safety Management System Award for businesses with less than 100 employees.
Nardia Plumbing.
The Queensland Gas Association Commercial and Industrial Gas Installation Award
Bowen Plumbing.
For exceptional and innovative work on an infra-red drying room and spray booth in Toowoomba.
SimPRO Industry Leadership Award
Des Grevell.
Des retired in 2011 but was a knowledgeable sales manager in the plumbing industry, with expertise in reactive soils. He's always present at industry meetings and events, often as a guest speaker and educator. Des is still actively involved in the industry and continues to willingly donate his time for the betterment of the plumbing industry.
AHSCA Qld Hydraulic Consultant of the Year Award
Zach Nash from ADG Engineers
For his leading edge hydraulic design work on the Plaza - a new 11 storey apartment block in South Brisbane.
Aquatech Environmental Plumber of the Year Award
Pipewise at Scarborough
For their environmentally friendly work on a nursing home.
Has your business won any industry awards?
Post your comment below...
comments powered by

Disqus