Australia's Worst DIY Plumbing Disaster Unveiled
While plumbing disasters can appear funny at first, thousands of people around Australia are hospitalised each year from DIY injuries.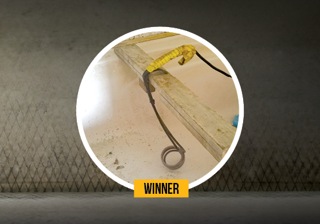 Reece held a DIY Disasters Competition 2014 and recently announced the winners.
The winning entry was a home made heating device installed by the 98 year old home owner to heat his bath.
The contraption was made from an element connected to a plank of timber in the bath that would take 1 hour and 45 minutes to heat the water.
South Australian plumber Matthew Logmans picked up the $5000 prize with this winning entry.
Second place was a hot water system with electrical connections in direct contact with a leaking tap and splashing bath water, submitted by NSW-based Manuel Benkovic.
Third place was a cooktop regulator installed back to front, with a plastic bag used in place of a sealant, entered by Brett Matthews from NSW.