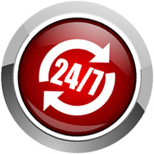 Endeavour Plumbing
Ben Anderson is now running the business that his father began over 35 years ago. From a small boy Ben has been watching and learning from his Dad and it's this experience that underlies his approach to all maintenance plumbing work.
And Ben knows how important customer relations are. So from the time you contact us you'll be impressed by our professional approach to every job.
We cover a range of services from water leak repairs to roofing work to hot water system repairs and installation. We do it all and to the highest standard.
And we are the plumber in the Camberwell area who specialises in clearing drain blockages. That is why we have a CCTV and water jetter. They allow us to get the job done fast so we can spend less time on the job and that equates to less on the bill.
What else do you want from the plumber you call to your Camberwell premises?
• Punctuality
We keep appointment times and will keep you informed if we have been held up for an unforeseen reason.
This is because we value our customer's and our own time and don't want to keep anyone waiting around unnecessarily.
• Efficiency
We are the plumber Camberwell can trust to get in, get the job done professionally, and leave the site clean and tidy.
• Fair prices
Because we do the job the right way the first time and know exactly what to do, our prices are not blown out from time wasted. You can be sure that we charge fairly for an excellent job. That's why we are still in business after all these years.
All of this helps make calling a plumber in Camberwell a great experience.
Give Ben a call on 0403 531 071. To send your enquiry via email use the form above.