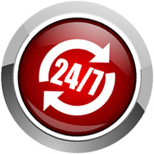 Endeavour Plumbing
When you trust us to be your plumber in Mount Waverley you'll be getting over 35 years of experience from a family that's passionate about providing top quality service.
Being a family business means a lot to us as we have built a solid reputation over the years and want to keep that intact. It also means we understand families and their needs because we have the same home pressures as everyone and know what families want: a plumber in Mount Waverley who arrives on time, does the best job possible because they are experienced and does not charge the earth.
Our prices reflect the honest work we do. We charge fairly and keep costs competitive because from start to finish we are efficient. Efficiency equals less time on the job and less time means less on the bill.
There is no maintenance job too small for us so from dripping taps to gas repairs and installations to clearing blocked pipes, we are there 24 hours a day seven days a week to service your needs. We have state-of-the-art equipment including electronic leak detection and video sewer inspection.
As the go to plumber in Mount Waverley and surrounding area we want you to know how much we value each and every customer. We listen so we know what you want and need and we then go about the work with the least disruption to you as possible. From start to finish you won't be disappointed with our expertise in all things plumbing.
We are the plumber servicing Mount Waverley who also knows the piping system well. As we have been working in the region for such a long time, we can quickly size up a situation with a depth of understanding that is priceless.
Call Ben, the plumber Mount Waverley relies on 24/7, on M: 0403 531 071.
To send an email just fill out the form above left and hit submit.